NOW ONLINE! This life-changing course will unlock the Truth about Love. Watch this video to see how:
Lifetime access to all 13 modules!
Watch anywhere: Computer, phone or tablet
Work through the course at your own pace
See what New York Times Bestselling Christian author, Dr. John Townsend has to say: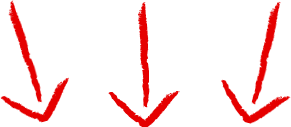 Click Play to hear from Dr. John Townsend
I recommend the Dating Workshop for several reasons: It's thoroughly biblically-based, so you can trust it. It's been thought out, on a deep personal understanding on how people operate, so it's not some shallow approach. It's fun, it has interesting people & lots of energy. It also provides many practical solutions. I don't know a better place to get the right information than the Dating Workshop."

Dr. John Townsend,

New York Times Bestselling Author & Psychologist
See what others have to say about the Dating Workshop:
"I am blown away by this workshop's honesty, especially in personal testimonies given by real people." -Danny Lai
A lot of the material, I use on a day-to-day basis and it's awesome! Very helpful!... I would definitely recommend it to any of my friends."

Marta,

Dating Workshop Testimony
Click Play to Marta's Testimonial
Watch the Dating Workshop Online Today!
Click Play to watch Alberto's Testimonial
The main reason I feel like people should come and do this Workshop (or online), is because it doesn't apply to just romantic relationships. I think you can apply this to ANY kind of relationship. The biggest thing I've learned about myself, in watching the Dating Workshop is, I had it all wrong. Completely wrong."

Alberto,

Dating Workshop Testimonial
The fact that I do have a healthy and wonderful marriage now, is largely due to a lot of the principles I learned taking the Dating Workshop. I learned a lot of about myself and a lot of areas that I was operating out of brokenness, that were holding me back in relationships, and keeping me from having the kind of relationship I now have with my husband."

Kristin,

Dating Workshop Testimony
Click Play to Kristin's Testimonial
Here's What You'll Get In This Awesome Online Training
There are 6 sessions with 13 total videos. Here are the different sessions you can expect in the class!
1

2

3

4

The Importance of Boundaries

5

6

The Difference Between Men and Women
Our hope is that can take with you a wealth of knowledge, hope, growth and healing when it comes to love and finding a successful relationship.
A Complete Step-By-Step Course!
PDF notes for each lesson!
30-Day Money Back Guarantee
This life-changing course is sure to bless you and help your relationships. We believe that very strongly.
So strongly that you get 30 days to go through everything. If you don't think you've gotten 10x the value of your investment, please contact us and ask for your money back.
Watch the Dating Workshop Online Today!
2017 © TheDatingWorkshop.org · All Rights Reserved